Service Advantage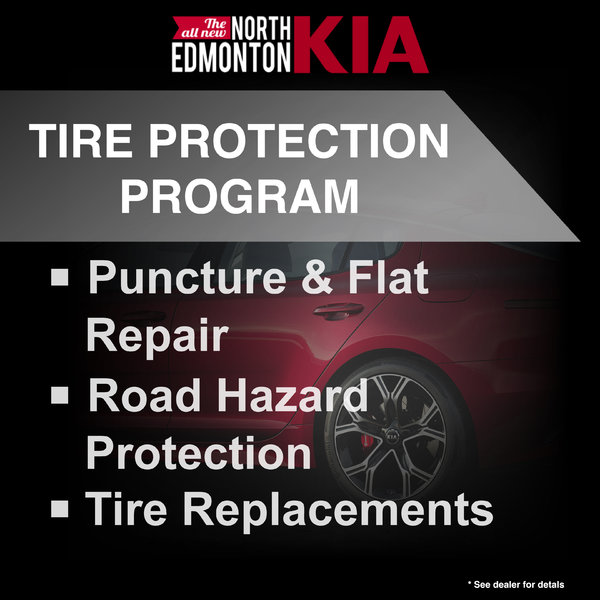 The all new North Edmonton Kia Service Advantage now includes complementary tire protection with our $89 Service Special.
-Oil & Filter Change
-Multipoint Inspection
-Block Heater & Batter Test
-Wheel Alignment Check
-Courtesy Wash
The all new North Edmonton KIA will repair punctured/flat tires upon presentation of validated coverage card, provided upon program enrollment. Road hazards (potholes, debris, etc.) are included in this coverage up to and including complete tire replacement. Coverage extends to tires (rubber) only and does not apply to rims, aftermarket accessory installations or body damage, howsoever caused.
Customer agrees to follow OEM service recommendations to maintain coverage and validity. Valid on tires with tread depth measuring 3/32" or greater. Customer also agrees to preform tire rotation every 10,000 KMS and wheel alignment every 20,000 KMS, or as recommended by Service Advisor. Service charges and/or environmental charges are the obligation of the Customer. Courtesy washes are weather permitting.