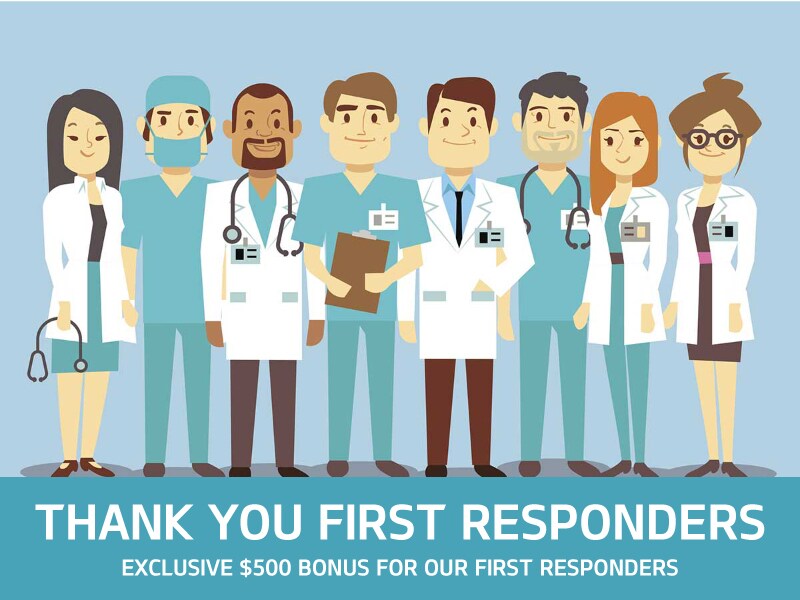 It's the First Responder Bonus!

To show our support and appreciation for the hard working men and women working as Doctors, Nurses, Long-term Care Workers, Police, grocery store workers, firefighters, Paramedics (EMS), Coast Guard, RCMP, Ranger Patrol, and teachers: 
Kia Canada will offer an additional $500 credit towards the lease or purchase of any new Kia Vehicle. This incentive can be combined with all other current Kia incentive offers (excluding Military Credit).
Some conditions apply. 
This offer is valid until September 30, 2020.